REST, GraphQL, and LyftQL APIs
The Good, The Better, The Simpler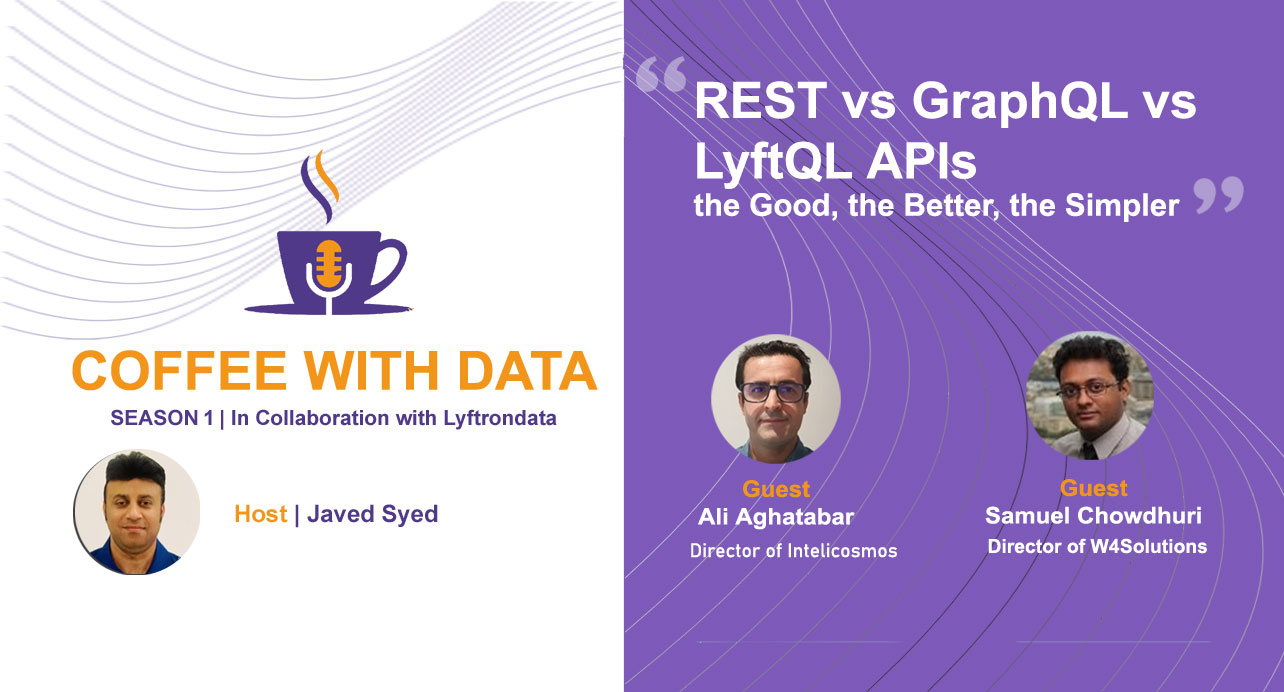 With each sip of your preferred coffee, watch our most recent podcast and listen to industry experts as they discuss LyftQL, GraphQL, and REST APIs.
REST APIs have recently faced competition from the promising language GraphQL. Although the former is assisting developers in overcoming RESTful architecture's difficulties, it also introduces a few loopholes. Learn how LyftQL's straightforward design minimizes the complexity of such API queries. Listen to Ali and Samuel as they discuss the advantages and difficulties using REST, GraphQL, and LyftQL APIs.
Also check the resource if you want to learn the comparision of RestAPI vs GraphQL.